604-324-3884 | 6458 Victoria Drive, Vancouver, BC
Experience ABSOLUTE Perfection
Discover the difference with Dr. Kelly Jordan
Want a Brighter, Healthier, Stronger Smile?
Keep Your Little Ones Smiling
There's no need to be scared of the dentist!
Let's make dentistry FUN, together!
At Absolute Dental, we understand the difference a smile can make.
The Absolute Dental team is dedicated to making positive, lasting impacts on the lives of all of our patients, no matter their age or prior dental experiences. Whether your seeing a dentist for the first time, have past experiences, or have existing dental fears, the team at Absolute dental are understanding, compassionate, and will cater to your individual needs.   Having seen, first hand, the power a healthy smile can have on an individual's life, we are motivated to achieve this to the very best of our abilities. We want to extend the benefits of a radiant smile to everyone and anyone in Vancouver.
Absolute Dental specializes in a wide variety of dental procedures, including family, cosmetic, restorative and preventative general dentistry options. From teeth-whitening to implants, and dentures to wisdom teeth extraction, we've got you covered, absolutely!

Our team consists of a wonderful range of personalities and skillsets. The outstanding Absolute Dental staff offer a comforting, educational and laid-back oral health atmosphere, while exceeding industry standards with exceptional skills and knowledge.


TIPS ON TEETHING AND BRUSHING FOR BABIES AND INFANTS

ORTHODONTIC ASSESSMENTS

REINFORCEMENT OF GOOD ORAL HYGIENE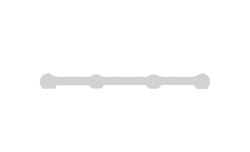 COSMETIC CONSULTATIONS FOR TEENS/YOUNG ADULTS
Our clients are absolutely thrilled with their treatments!
Read what our patients have to say about their Absolute Dental transformations
ABSOLUTE TESTIMONIALS
Monday        8:30 – 4:30pm
Tuesday        8:30 – 4:30pm
Wednesday  8:30 – 4:30pm
Thursday      8:30 – 4:30pm
Friday            8:30 – 4:30pm
Saturday       8:30 – 12:30pm
ADDRESS
6458 Victoria Drive
Vancouver, BC
PHONE
604-324-3884
Our clients are absolutely thrilled with their treatments!
Read what our patients have
to say about their Absolute
Dental transformations
Rate MD's